Starting school at Greenfield
When your child first starts school, it's an exciting time and we will do all we can at Greenfield Primary School to make the transition to school easy and enjoyable for your child.
Under the current coronavirus pandemic, there will not be any school tours this year but you can meet our reception team and learn more about our school in our video here. As we move through the school year, if we are able to re-introduce school visits safely, we will do so.
This page aims to provide prospective parents with useful information about Greenfield. If you have any questions that we have been unable to answer here, please do contact the school office by telephone or email.
Reception class
Your child is able to start school in the autumn term following their 4th birthday. When your child joins Greenfield they will start in our Reception class. This is led by Mrs Warren, our Assistant Head teacher and Head of Early Years for Greenfield Primary and Greenfield Pre-School.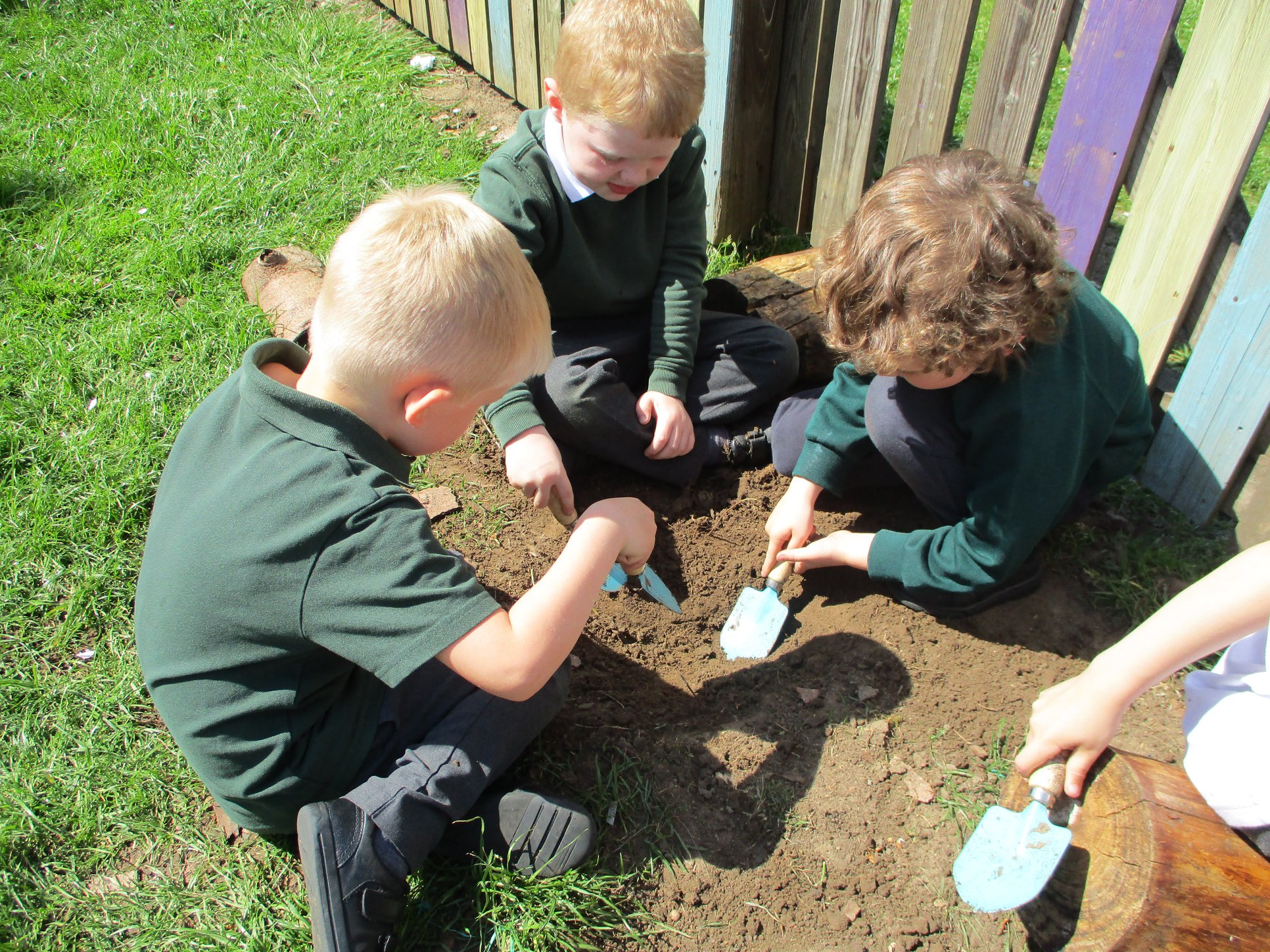 Is your child school ready?
You may have heard pre-school and nursery staff talk about being 'school ready' especially when the time gets closer to your child starting school. Early Years professionals agree that this should mean children:
- have strong social skills
- can cope emotionally with being separated from their parents
- are relatively independent in their own personal care
- have a curiosity about the world and a desire to learn.
Have a look at Ready for School? and talk to your child about going to 'big school'.
Getting involved in school
There are lots of ways you get involved with school life and being part of a school community can be really beneficial for you and your child. We have an active PTA - the Greenfield Parents, Teachers and Friends Association, and all parents automatically become members when their child joins us. Helping at PTA events and fundraising is very rewarding and can make a real difference - the PTFA help fund equipment and resources that the school could otherwise not purchase.
How to apply for a place
All applications for admission to our school are made to Leicestershire County Council.
To apply for a place, click here for the Leicestershire County Council school admissions page.
Click here for the Leicestershire County Council School Admissions policy for September 2022 and for the Guide to Primary Education in Leicestershire click here.
The closing date for applications for children starting school in September 2022 is 15th January 2022.
Guidance and tips for starting school
BBC Bitesize - Starting Primary School
Oxford Owl - Getting ready to start school